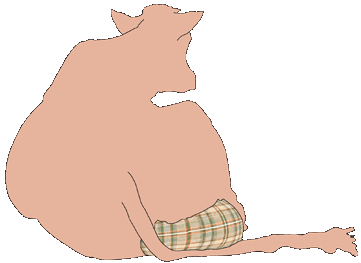 editorial
calendar / tariffs
film
registered films
selection
video library P'Silo
program
Opening Night
Closing Night
pr. space
pr. identity
pr. long
pr. movement
pr. perception
pr. sense
pr. time
video library "à la carte"
event
Art\Positions
Espaceculture
Galerie Paradis
Théâtre des Chartreux
ARTE Creative
pro / presse
accreditation
press
gallery
trailer
visual
photo
video
OPENING NIGHT 12


July 10




19h30

program " Déplacements # 2 / art[s] and documentary films" by Peuple & Culture Marseille


21h

intermission


22h

program "Amateur film and cine clubs : Cinematic Lecture Performance" by Doplgenger (Serbia)
Théâtre des Chartreux 105, avenue des Chartreux / 13004 Marseille tel. 33 4 91 50 18 90



19h30

program "Déplacements # 2 / art[s] nd documentary films" de Peuple & Culture Marseille - 70mn
A performance suggested by the viewers- planners of the workshop which has been run jointly with llabelmarseille since January 2012 in  grands terrains. This workshop is part of the popular education project of Peuple & Culture Marseille, it contributes to its reflection upon cinema.
First we analyze the styles and forms of cinema, and the film makers's strategies to grasp reality. Visual artists, photographers, writers browse images and explore the use of a camera to invent Hybrid forms in the background, we perceive a questionning of reality  which changes the spectator's perception and participation.
http://grandsterrains.fr/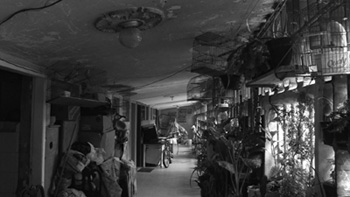 MINHOCÃO by Raphaël Grisey, Video, 2011, Brasil, 30 mn
With the support of Capacete residence and the French consulate in Rio de Janeiro. A car is driving around a council estate conceived by Eduardo Affonso Reidy,  while incessantly broadcasting a text which explains his architectural precepts. This council estate, called MINHOCÃO (the big worm) by its inhabitants was built from 1946 in Rio de Janeiro. As an attempt of a building's portrait, the film is in the search for individuals in the architectural weight.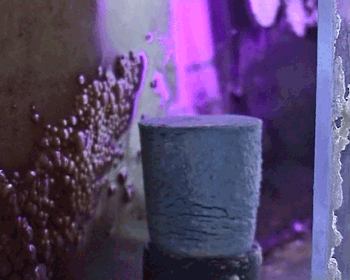 D'ASSEZ COURTES UNITÉS DE TEMPS by Boris Nicot, Digital video, 2008, France, 40 mn
In presence of the director
Five filmed localities, five places in the region of Marseilles in France. Five chapters, witnessing the marks of human poduction or of animal condition, which are both a suggestion in organising and ordering the real.


Peuple & Culture Marseille
Peuple & Culture Marseille is a cultural association which targets popular education. It was created in Marseille in 2003 and is part of the Peuple & Culture national Network, founded in 1945.
Our projects focus on language and picture, and more particularly on literature and documentary cinema, by means of various activities: distribution, mediation, practice, training, intercultural exchanges.
Peuple & Culture Marseille's involvement in the documentary cinema aims at developing alternative forms of artistic expressions and creations beside consumerist culture. Thus, they back new forms of resistances to the tedious regimentation of our daily visual and sound environment.Tthey provide spaces for the collective shaping of speech, thought and knowledge.
One of those projects consists in a film planning workshop: its members tackle all the planning steps of thematic film cycles, that is: viewing, selecting, gathering and presenting documentation. The showings are planned in various screening-rooms or other places in Marseille and its surroundings.
Peuple & Culture Marseille
6/8, rue de Provence
13004 Marseille
t 33 4 91 24 89 71
email
http://www.peuple-culture-marseille.org/



22h

program "Amateur film and cine clubs : Cinematic Lecture Performance" by Doplgenger (Serbia) - 60mn
In communist Yugoslavia amateur film had a place of socially approved and highly desired hobby being available to everyone under the slogan "technology to people". Over the years this practice overcame it's original purpose by writing itself in the history of art and strongly influencing, what would later become, the most original film movement in the Balkans – Black Wave. This lecture performance accompanied with screening will show the main aesthetic streams of the phenomenon.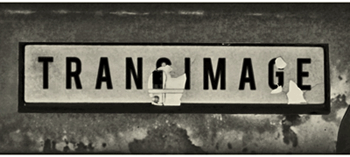 The project Transimage


For Contre Nature Images 2012 Doplgenger present two programs as part of transimage.org. Transimage is a new international platform for experimental film/video and critical theory, aiming to explore and understand key elements in constituting the image – space beyond/across it such as ideology, technology, cultural and sociopolitical context, and history. The main objective of the Transimage platform is to reinforce the critical and experimental practices and discourses in contemporary film/video medium in both local and international contexts linking artistic 'scenes' by producing, exhibiting, screening, 're-thinking' specific films and videos in order to provide critical reflection on and analysis of the influence of the current position of moving images in contemporary and global society.


http://transimage.org
The project is supported by Roberto Cimetta Fund


Doplgenger


Doplgenger is artist duo of Isidora Ilic and Bosko Prostran, film/video artists from Belgrade (SRB). Doplgenger's works explore relevant contemporary issues and their relation to wider artistic, theoretical and social context. It is mostly concerned with challenging the ways of how moving images function and how we look at them. The focus on questioning the film medium, language, structure and notions of text is often sustained by a variety of techniques and approaches – performative, conceptual, theoretical, litera–ture...Doplgenger is artist duo of Isidora Ilic and Bosko Prostran, film/video artists from Belgrade (SRB). Doplgenger's works explore relevant contemporary issues and their relation to wider artistic, theoretical and social context. It is mostly concerned with challenging the ways of how moving images function and how we look at them. The focus on questioning the film medium, language, structure and notions of text is often sustained by a variety of techniques and approaches – performative, conceptual, theoretical, litera–ture...


email
http://www.doplgenger.org/

2017
2016
2015
2014
2013
2012
2011
2010
2009
2008
2007
2006
2005
2004
2003
2002
2001